The inspiration for IV began in 2014 and is now a 501(c)(3) nonprofit organization based out of Arizona, with projects throughout the U.S. and Canada. The organization is Native-led and maintained by researchers, traditional foods chef, artists, professional facilitators, educators and interns. We are dedicated to providing healthy, and educational activities and services that honor the land, traditions and societal contributions of Indigenous people through many forms of expression such as story-telling, land knowledge, song, dance, art and food. Projects are community supported and funded by donations, grants and made possible by volunteers.
Core Team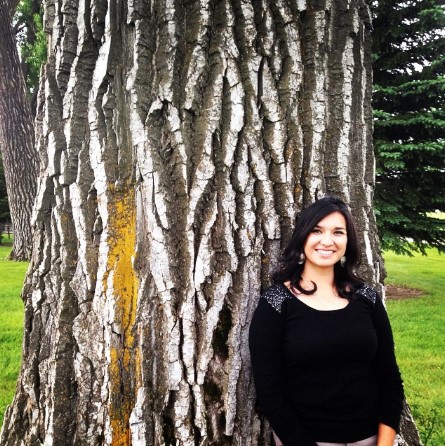 Souta Calling Last, Executive Director & Founder
I am a Blackfoot Woman enrolled in the Blood Tribe or Kainai Nation located in Southern Alberta. I grew up in Heart Butte, a small town located on the Blackfeet Reservation in Montana. This is traditionally the southern territory of the Blackfoot Confederacy, made up of 4 nations – Kainai, Piikani, Siksika and Piegan.
Throughout my studies at the University of Montana, where I received my Bachelors in Environmental Studies-Water Resources, I committed most of my time in continuous opportunities that allowed experience primarily throughout Montana and home reservation/reserve communities that included, fish spawning stream evaluations, Watershed Education Network, Milltown Dam Removal, the Blackfeet Indoor Air Bio-contaminant study, etc.
While studying for my Masters in Management degree in Phoenix Arizona, I helped to form a community organization called Valley Natives, we focused on educational workshops, or teach-ins, on environmental issues happening on the rural reservations of the urban Indian community participants. After two years of teach-ins and heritage events, I found what I loved to do.  I am excited by current and future Indigenous Vision projects, as well as the many, many great people I've encountered during my journey. [read more here]
Tyler Walls, Project Manager
I am Beaver Clan of the Onondaga Nation, the central firekeepers of the Haudenosaunee or Iroquois Confederacy. I was born and grew up in Northern Arizona, and descend from the Water Coyote Clan in the Village of Lower Moenkopi on the Hopi Reservation. I hold a Bachelor of Science degree in American Indian Studies and a minor in Geography from Arizona State University. Over the past 8 1/2 years I gained experience working professionally at the second oldest Inter Tribal organization in the nation, where I worked on environmental issues relating to human health including drinking water and wastewater, water resources and protection, policy and implementation, government to government relationship, administrative grant management, licensing, and public relations.
Melissa Spence,  Media Projects Manager
"Miss Melissa" Spence is a professionally trained broadcaster who is enrolled in the Lake Manitoba First Nation of Canada. She is an Anishinaabe Ojibway from both her beloved parents and now calls Phoenix, Arizona home. With 8 years of professional radio to her credit, Melissa has been a part of several Indigenous broadcast programming on local, regional and national levels. Her love and passion for music led her to the radio industry where she thrived as a popular morning show personality, contributed as a juror to local and national music organizations (CARAS), developed an Indigenous Youth radio station Streetz/Rhythm 104.7 (CIUR), hosted the first ever Indigenous Music countdown show (@NAMCountdown) on SIRIUS XM (channel 165) and served as the first ever female Indigenous music programmer at CIUR – Rhythm FM. A social media starlet, animal lover and current host of the new IVMUSIC show, Melissa now shares her talents with Indigenous Vision where she is happy to be a part of this new adventure.If you'd like to submit your music to 'IVMUSIC' please fill out the contact form on the IVMusic tab.
Board of Directors

Harley Bastien, President
Harley is a member of the Piikani Nation, in Brocket, Alberta. He currently serves as President of Harmony Walkers Inc., an environmental consulting company that provides an Integrated Traditional Ecological and Contemporary Environmental Knowledge Model, describing the special bond with Nature as a life force. Traditional Environmental Knowledge (TEK) embraces traditions in ecological knowledge and natural resource use. By means of environmental monitoring and stewardship, the HWI approach encourages self-reliance and enhances the self-esteem of indigenous peoples within a development context. Fundamental to the approach is the notion of spirituality, the key to unlocking ethical considerations surrounding environmental questions. Other key elements include public consultations with indigenous peoples, promotion of traditional conflict resolution and negotiation mechanisms for environmental disputes, inter-generational transfer of knowledge and curriculum development, participatory data collection and analysis, examination of the socio-economic and cultural impact of development projects on local indigenous people, focus on the process as opposed to the specific content of traditional knowledge (e.g. consensus-building around environmental management issues), ensuring that intellectual property rights of indigenous peoples are protected and respected such that their communities reap the benefits of TEK. HWI maintains offices in Brocket and Calgary, Alberta.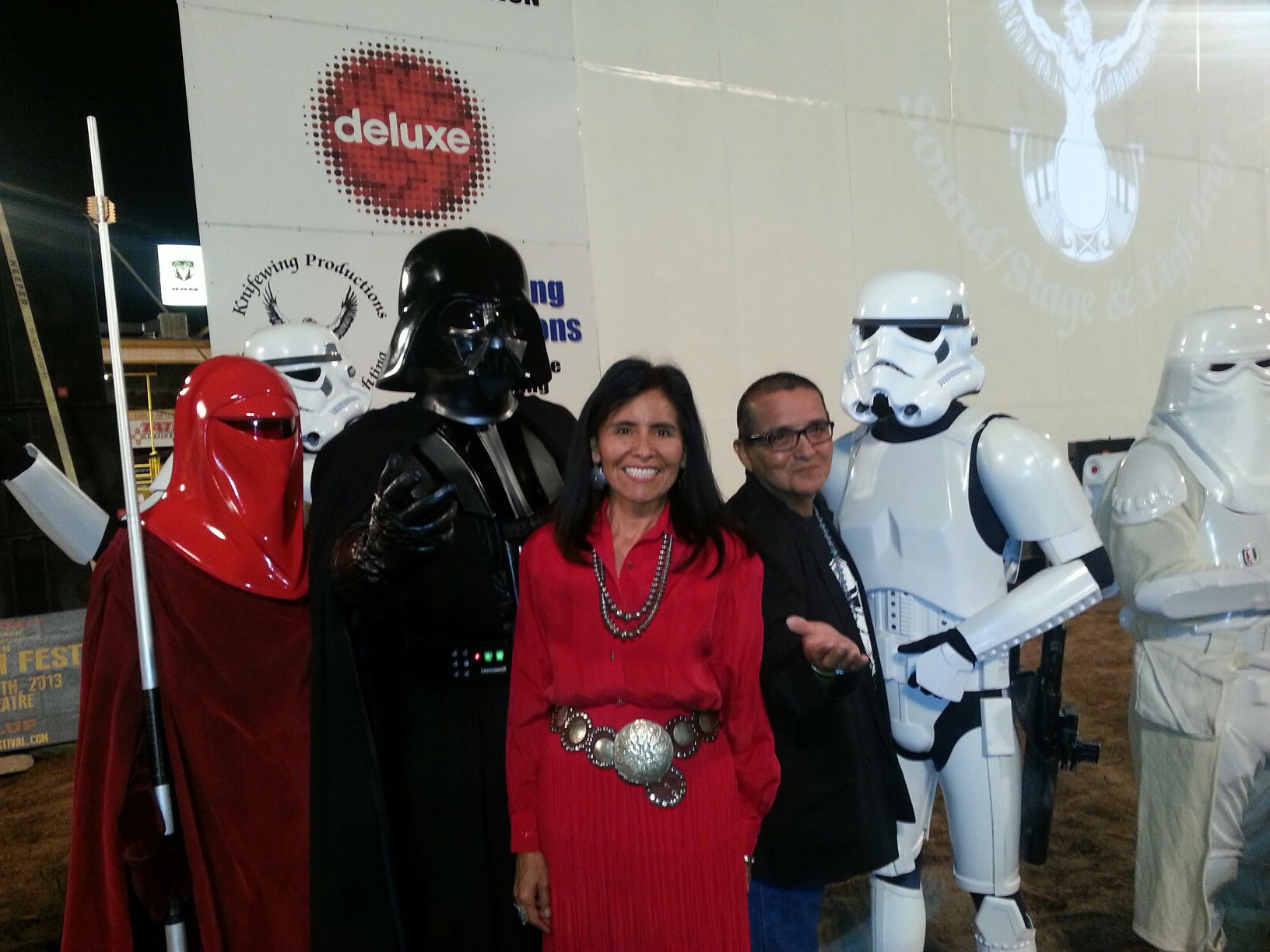 Elsa Johnson, Vice President
Elsa is a member of the Navajo Nation. She holds a Bachelor of Fine Arts, ASU is an experienced business developer, cultural advisor, film producer, and founded two non-profit organizations to improve services on Tribal Lands and is founder of the National Construction in Indian Country Conference.   Elsa is passionate about Dine' Water Rights and volunteers in grassroots events as an environmental and Indian Water Rights advocate. She also sits as an impact board member to Arizona State University Global Resolve. Elsa also has broad experience in non-profit start ups, and fundraising efforts and gracefully serves as our cultural advisor and supervisor for mission oriented activities. She is currently Director of non-profit, IINA Solutions, Plateau Solar & Wind humanitarian project; launching and managing renewable energy installation on scattered off-grid homes on the Navajo Nation.

Patti Jo Ruegamer, Secretary & Treasurer
Patti Jo is an enrolled member of the Blackfeet Tribe of Montana, a self-taught artist who honed her skills at the University of Montana in the Media Arts and Fine Arts programs. Her artwork, mostly in oil and pencil medium, has been sold around the world with some originals in the permanent collection in the Museum of the Plains Indian in Browning, Montana. She has served, since 1969, in all capacities of non-profits from entry-level volunteer to co-founder. She is currently serving as a Board Member for Montana Agile Culture House dedicated to making a difference with art and technology in Missoula. She also volunteers her administrative and graphic art skills to new non-profits and start-up businesses. Visit Patti's Website!